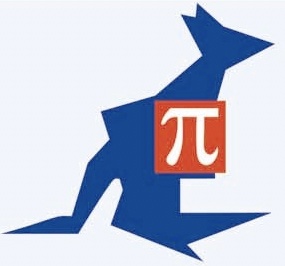 If you're the parent of a child who loves math or is curious about math, you may have heard of a competition called Math Kangaroo, an international math contest that takes place on Thursday, March 16th for children in grades 1 through 12. If you haven't registered for this year, there are a few things you might not know about this math contest:
Each participant will receive a competition booklet, an answer form, scratch paper, and a pencil. BUT, if your child has a lucky pencil, they are welcome to bring it to the test!
There are prizes for the top winners, but some people may not know that there are goodies for participating. It can change from year to year, so this year's prizes will be a surprise.
The test is a fun way to try thought-provoking math problems developed by a skilled mathematics team, but the benefits go beyond the test itself. The test acts as a good method of getting younger children used to a test-taking environment and also offers value for a child applying to exam schools or academic programs.
The test is 75 minutes long, with 24 questions for children in grades 1-4, and 30 questions for children in grades 5 and up. Make sure to leave the calculators at home since those are not allowed in the test!
National top scorers can win gold, silver, or bronze medals with more prizes depending on placement.
Whether you're considering if your child is ready for math competitions or if you've heard about it and were considering whether or not to sign up your child for next year, Math Kangaroo is a good way to get your child's feet wet with math competitions. For more information, you can visit the Math Kangaroo website. If you want to read more about math competitions, you can read our blog on our top four international math competitions.