RSM students see math in their hobbies, in mundane every day routines, in art, music and just about everything else. These few projects have shown us that math is indeed super cool!
1) A 10 year old RSMer can manage finances better most adults!
Project: Buying Groceries for Christmas Dinner by Regan Workman, Grade 4, RSM Louisville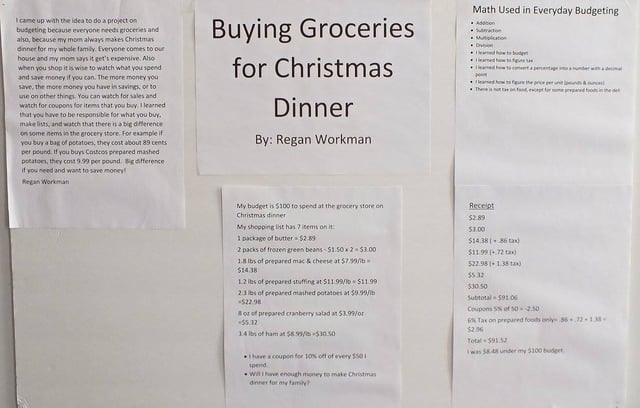 2) If they're not 'fractional', I don't want your pancakes.
Project: Fractional Pancakes by Aviv Getz, Grade 4, RSM Lexington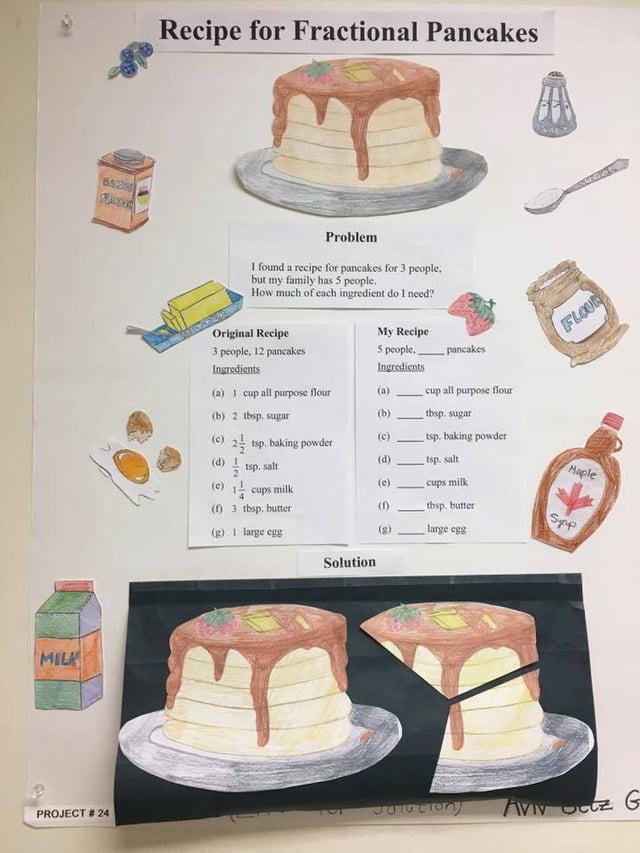 3) Question: How many 3rd graders does it take to make a life sized poster with a few A4 sheets of paper?
Answer: 1
Project: Andrei Proctor, 4 grade, RSM Bellevue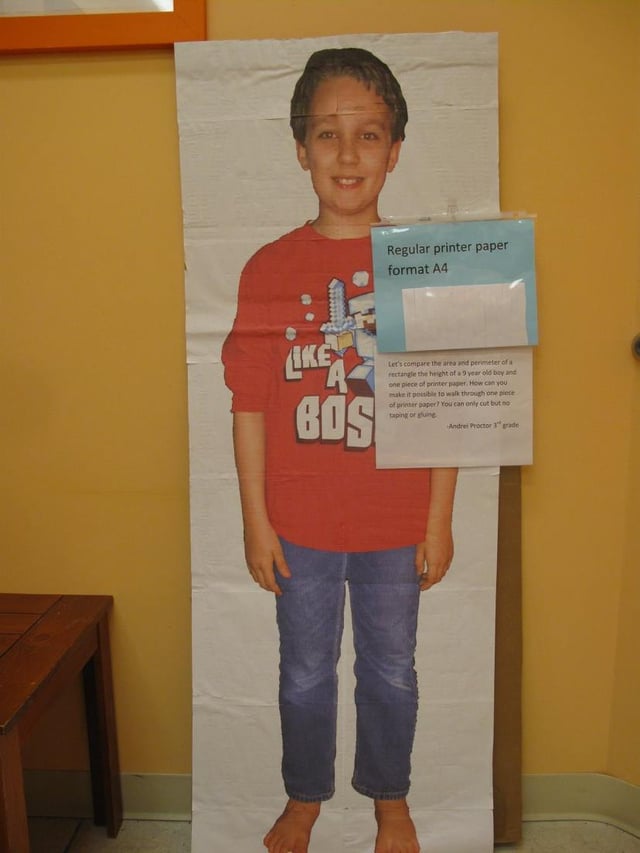 4) When RSM is life and detention is jail, you know you're playing Mathopoly.

Project: Mathopoly by Dev Mehra, grade 3, RSM Dublin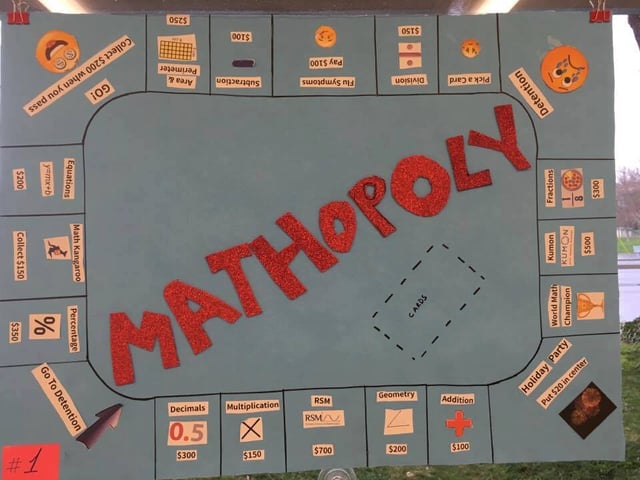 5) Ms. Gallon is so full of herself!
Project: Ms. Gallon by Angel Walia, 3rd Grade, RSM Port-Washington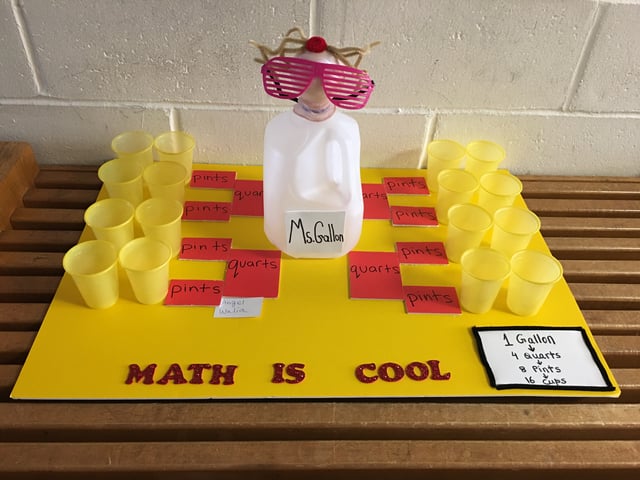 6) Presenting... Hamilton: A Math Musical! *If only we could get Lin Manuel to watch this*

Project: Hamilton Rap by Andrew Maskoff, Grade 5, RSM Stamford
7) Fractions + Legos = Emojis! No, really.
Project: Lego Expressions by Surya Thavanati, Grade 4, RSM Framingham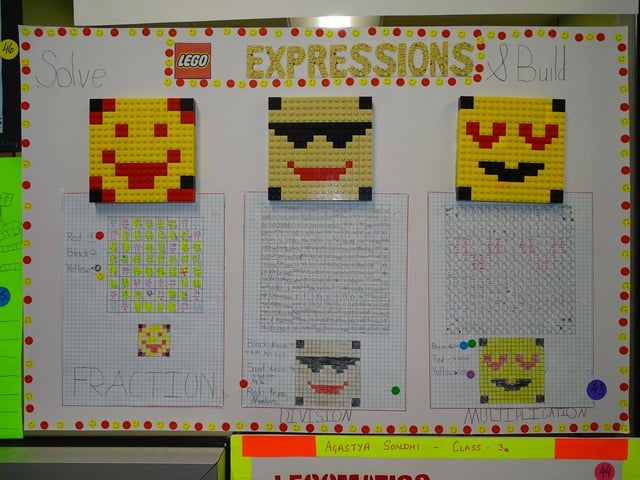 8) What good are wind chimes if not made from 3D shapes?
Project: Shape wind chimes by Yashas Tarikere, Grade 2, RSM Andover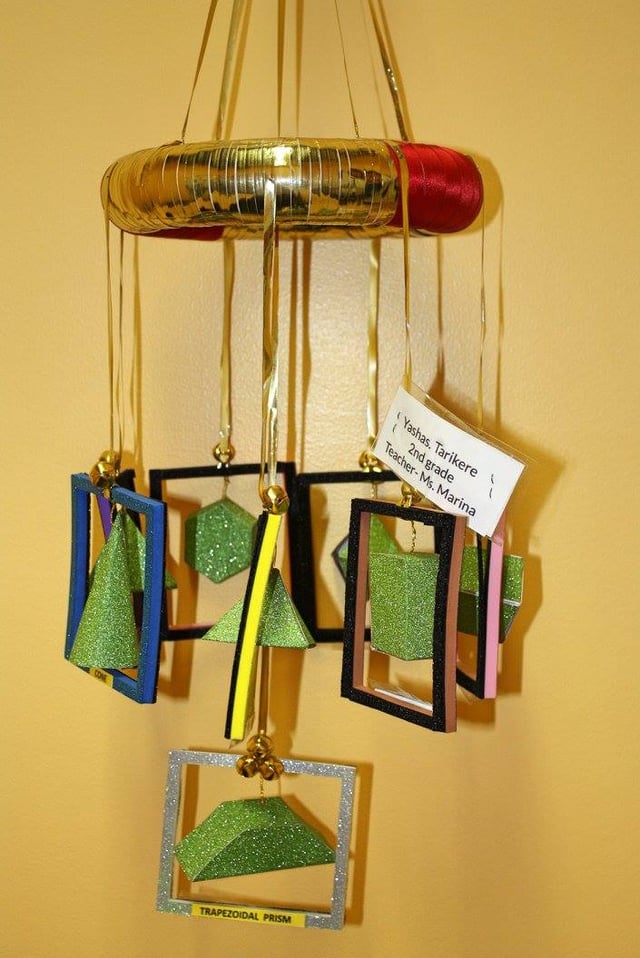 9) Maybe it's time for you to give up?
Project: Math Clock by Julia Do, RSM Newton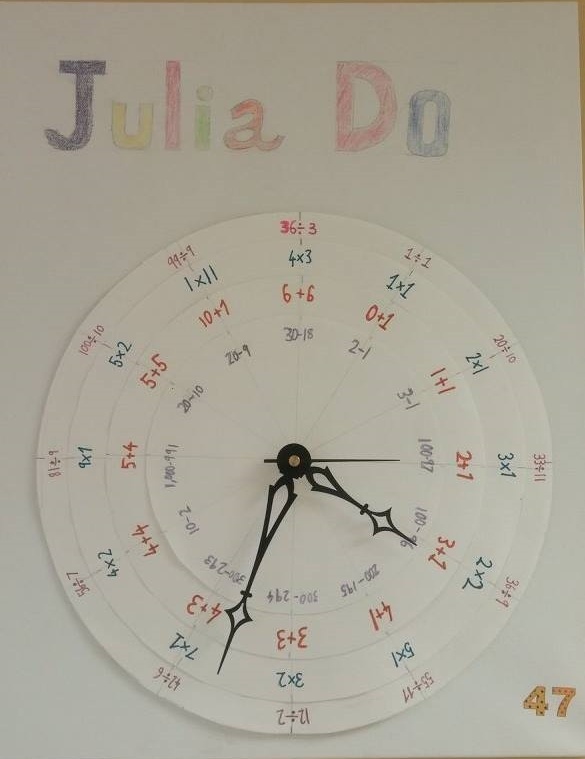 10) This fish is part animal, part geometry and full art.
Project: Geometric Fish by Lauren Troeger, RSM Franklin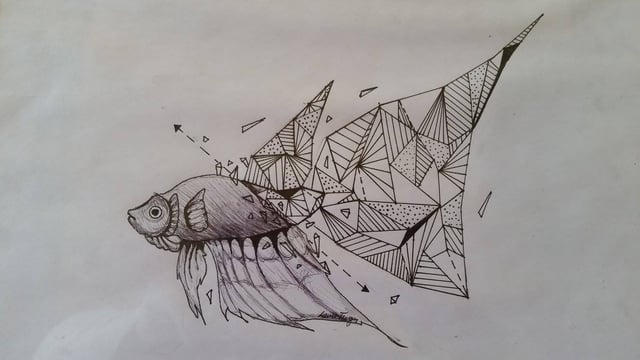 These projects are taken from the Math is Cool Project Competition held annually at RSM branches across the country to celebrate math! "Math is Cool" calls on all RSM students to showcase their favorite math concept in any creative format.